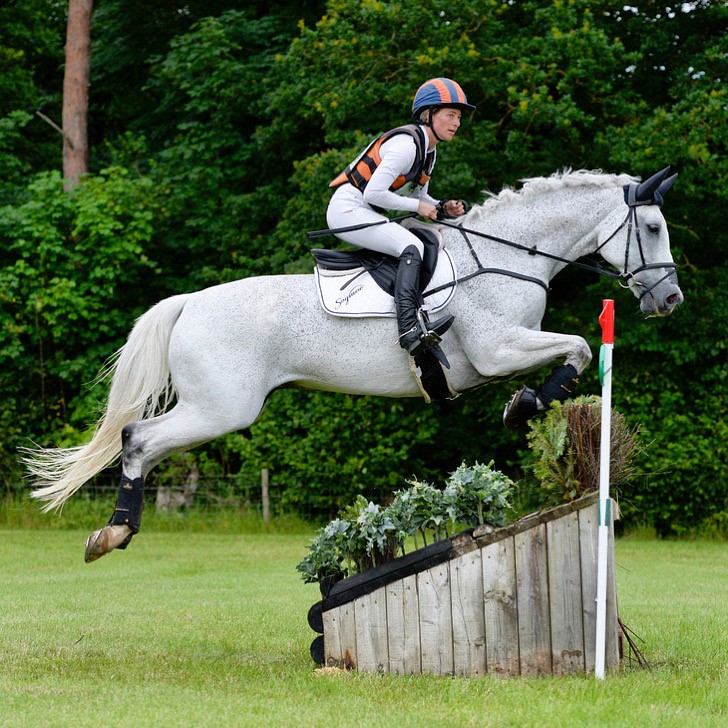 Danni Twose
SPILL the beans with Kimmy Cecere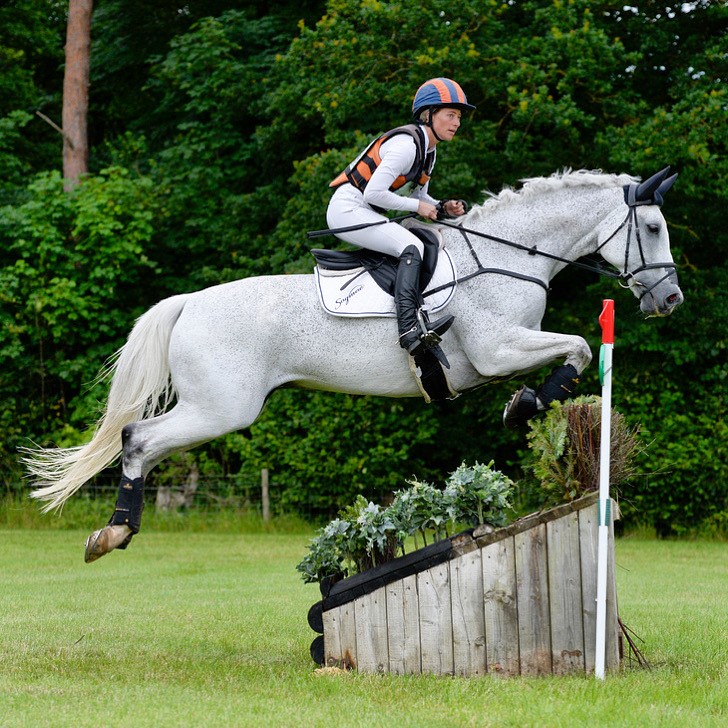 Kimmy Cecere is an emerging talent in the world of eventing, and 2023 marks a significant milestone in her career as she embarks on an independent journey, supported by her mentor and close friend, Lauren Nicholson, and Ms. Jacqueline Mars, the owner of her current equine partner, Landmarks Monaco.
In 2020, Kimmy received the prestigious Wilton Fair Grant, a testament to her exceptional skills and dedication to the sport. However, the challenges brought about by the pandemic led her to postpone the grant's utilisation until 2022. The Wilton Fair Fund, established in memory of the horse Wilton Fair by David and Cheryl Lenaburg in 2017, is dedicated to nurturing young riders under the age of 29, providing them with the resources and encouragement needed to gain international experience and education.
During her time in England, Kimmy had the privilege of training with some of the world's most accomplished riders, including Chris Bartle and Tim and Jonelle Price. She divided her time equally between the esteemed British Olympic Eventing Team coach, Chris Bartle, in Yorkshire, and the world's number one and two-ranked eventers, Tim and Jonelle Price, in Wiltshire. This immersive experience provided Kimmy with invaluable insights and skills that have undoubtedly contributed to her promising career in eventing.
Naturally we wanted to catch up with Kimmy and find out more about her plans and how nutrition and management plays a pivotal role in her horse's performance and wellbeing.
Q-Congratulations on your independent journey in eventing! Can you share with us what inspired you to take this significant step in your career in 2023?
A- Thank you! I have had wonderful support and mentorship working for Lauren Nicholson over the last 7 years. She, David O'Connor and Ms. Mars have been so supportive of my goals and encouraged me to take the next step after training in England. I am very excited for this next chapter.
Q- Training with accomplished riders like Chris Bartle, Nicola Wilson and Tim and Jonelle Price in England must have been an incredible experience. Can you share some of the most valuable lessons or insights you gained during your time with them?
A- It was such a valuable experience, and each farm was so different. Attention to detail was a common denominator everywhere I went.
Q- As you embark on this independent journey, are there specific goals or aspirations you have for your equestrian career in 2023 and beyond?
A- I look forward to basing in Southern Pines, NC and developing a string of horses to progress up to the 5* level. My ultimate goal is to represent the United States on the Olympic and World Games stage.
Q- Can you describe your daily feeding routine for your horses when they are at home? Which feeds do you typically use?
A- The horses eat when they come in from turnout in the morning, and before they are turned out in the evening. We like to give them an hour to eat and rest in quiet before the day gets started. All of the horses get 1 cup of SPILLERS Gro N'Win, which not only provides necessary nutrients, but gives them a shiny coat and beautiful body condition. Depending on their age and work level, they will also get SPILLERS Digest+ Conditioning Cubes, SPILLERS Speedy-Mash Fibre or SPILLERS Ulca Fibre.
Q- Eventers travel often both for training and competition, can you share some insights into how you prepare your horses for road trips or competitions? Are there any specific adjustments to their feeding routine?
A- With all of the traveling our competition horses do, it is important that we take excellent care of their stomaches. Leading up to a competition, the horses will get extra SPILLERS Ulca Fibre in their feed. On the road, the horses get an extra small meal of mash and SPILLERS Ulca Fibre at night. I am also a big fan of the SPILLERS Perform & Restore Mash after a tough cross country run!
Q- How do you manage feeding and hydration during long journeys or at events that may last several days?
A- If I have a horse that is prone to dehydration, I will throw a handful of SPILLERS Perform & Restore Mash in a bucket of water and let it soak for a few minutes. The grain sweetens the taste of the water and they will drink the whole thing!
Q- Can you provide insights into your post-competition routine for your horses when they return home? Are there any specific steps you take to aid their recovery?
A- Once the horses complete their autumn long format competitions, they go on holiday. We take their shoes off, turn them out and let them be horses.